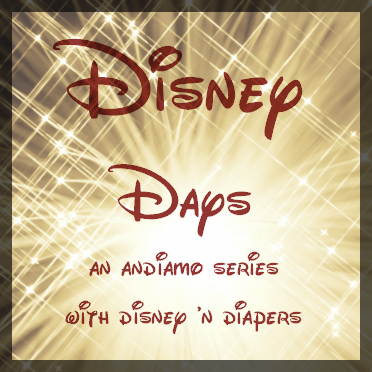 I'm making this road trip list into a
Disney Day
because that's the only way I get to Disney since children. To those saints who fly with children, I applaud you. I don't know how you do it. Or how you check car seats and strollers or occupy a toddler inside a huge flying tube. When we head south we drive. Like in days of old. This April will mark our third trek southward with children in tow, and I'd like to think we've learned a thing or two along the way.
- Stick to the routine prior to leaving as much as possible. In our house the kids eat dinner followed immediately by a tubby and then straight to pajamas. In this case they then go into their car seats. I dress them for our starting climate not our destination climate. The car could be chilly as well as any stops along the way.
- iPads. When Letty was really little she would always hit the home button. Now there's a lovely feature that allows you to lock a child within an app. Or we rig it up on the back of the headrest and play movies. These things can occupy the kids for hours. Make sure they are fully charged. Obviously. And bring a car charger as back-up.
- Neck pillows. Assorted stuffed animals. Whatever will help the child be more comfortable. If your kid always sleeps with a certain doll then bring it in the car.
- Snacks and bottles and milk or whatever floats their fancy. When David was four months old we did this drive and he needed a bottle or two to remain sane during the night hours. We had the bottles already prepared and in a cooler bag. The key here is to keep the kids as quiet as possible. For everyone's sanity.
- Benadryl. Judge me all you want. But once a year a tiny bit of Benadryl to help her fall asleep won't hurt her. I've checked with my pediatrician, etc.
- Every time you stop the kids may awaken. This is how my kids are. So we try and keep the stops to a minimum and combine gas fill-ups with bathroom breaks, etc. This is the first time Letty is potty trained so I will be packing a kid's potty for her to save her the horror of some rest stop bathrooms. I will also be limiting her beverage in-take prior to departure. Along the same train of thought when you find a good rest stop remember it for the future. There is a really nice one in North Carolina we always stop at. Clean and safe and food.
- Don't forget the driver(s). I usually start the drive off and drive till I can't drive no more. Usually around the 1-2 am mark. During this time Matt attempts sleep. Bring a pillow or blanket too. Air conditioning is a late-night driver's best friend but it's not conducive to the sleeping passengers. Prepare your ears ahead of time. What will help keep you awake? Books on tape? Adult comedy? Plan it out. Don't forget snacks and beverages. Hell if you have a portable Keurig knock yourself out.
- Have a change of clothes for the kids easily accessible. We normally stop for breakfast in Jacksonville. There's a nice Panera Bread right off I-95. Freshen the kids up and get them breakfast. Let them stretch their legs before the final four hour or so "leg" of the trip.
- Remember why you're doing this. No lugging car seats through an airport. No rental cars. No atmospheric pressure. Less money. You can pack wine. You can pack all kinds of things that make a week in Disney easier. Last time I checked lugging snacks and beverages onto a plane was something that involved checking a bag. Cheaper.
So this is what helps us. Not that we are experts but this ain't our first rodeo. Most important thing to remember is if you're droopy pull over. The end.
More seasoned moms, what are your tips for car travel with toddlers?
|
|
TWITTER
|
|
INSTAGRAM
|
|
BLOGLOVIN
|
|
PINTEREST
|
|